Jordan Spieth Named Player of The Year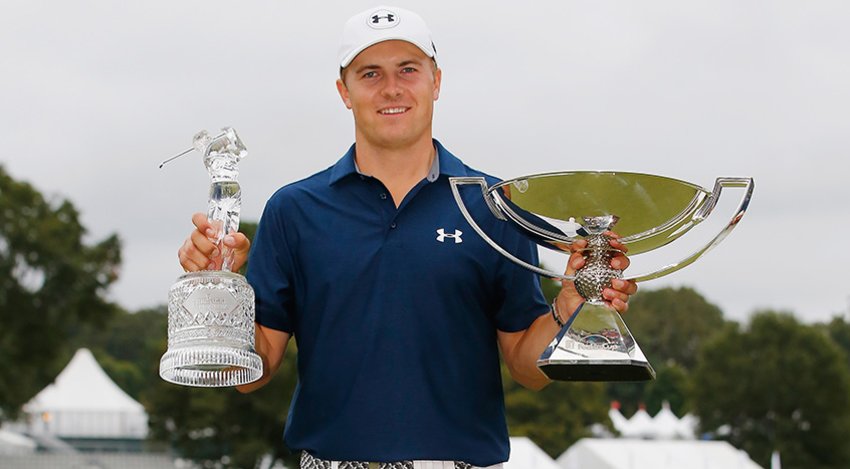 Jordan Spieth won five times and finished second four times during the 2014-15 season. (Kevin C. Cox/Getty Images)
We all pretty much thought this would be the case until Jason Day had an out-of-world 2 months!
When Sports Illustrated sent out an email asking me, as well as others, who I thought Player of the Year should be, I answered…it depends.
If Jason won the FedEx Cup then I would vote for him.  If Jordan won then he gets the vote.
Well, as we all know, Jordan won The FedEx Cup, along with $10 MILLION MORE dollars!
The PGA TOUR announced Friday Jordan Spieth as the PGA TOUR Player of the Year and Jack Nicklaus Award recipient, and Daniel Berger as PGA TOUR Rookie of the Year, as voted by the TOUR's membership for the 2014-15 season.
PGA TOUR members who played in at least 15 official money events this past season were eligible to vote. The balloting process ended on October 1.
The 22-year-old Spieth became the youngest PGA TOUR Player of the Year since Tiger Woods won the award at the age of 21 in 1997.  Read the full story here
Congratulations to Jordan and Daniel on receiving their honors!
---